The SupaLite tiled roof system has been specifically tailored to meet building control standards.
We are a UK market leader utilising a network of very strictly approved retail outlets. Why 'very' strictly approved' retailers rather than just 'approved': the term many businesses use? This is because roof conversions come under building regulations, so it's imperative that sellers fully understand the process and can ensure all installations comply with the legal requirements. Our retailers are trained to do this.
LABC Approval
Not only is each application checked for structual analysis and thermal compliance of the new structure, local authority surveyors will visit the site to ensure the work is installed properly and in compliance with the Building Regulations to provide you with complete confidence in the work. The partner scheme also allows us to submit applications on your behalf and ensure certification is provided to you at completion of the project.
JHAI Approval
JHAI Ltd is a Corporate Approved Inspector licenced by the Construction Industry Council to give a certified Building Regulations Approval as an alternative to Local Authority Building Standards whilst maintaining the same high standards.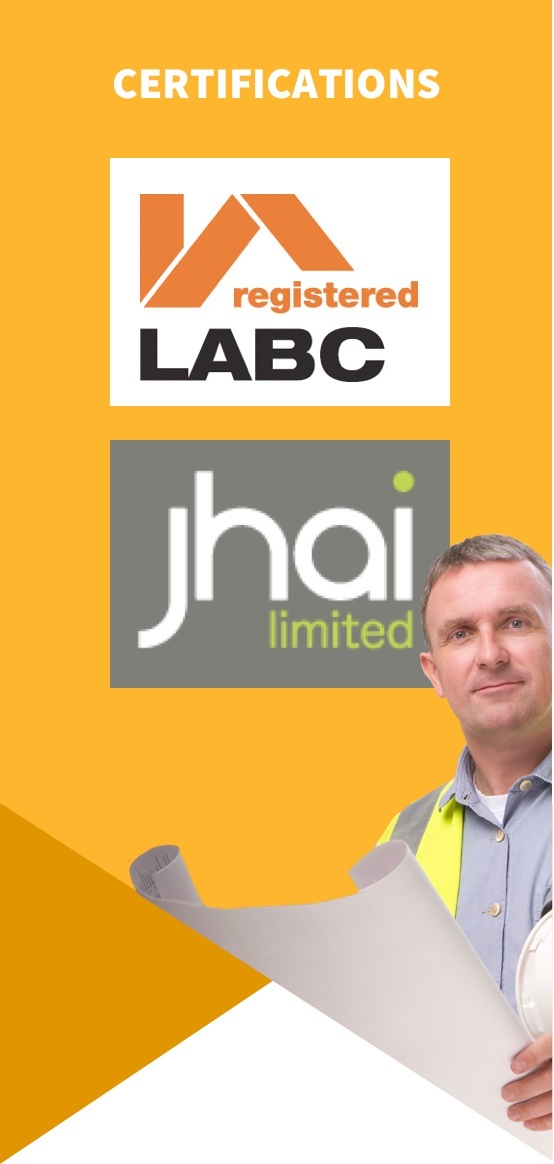 Did you know?...
New conservatories and porches less than 30m2 in floor area and thermally separated from the main house with external quality doors and windows are exempt from the requirements of the Building Regulations 2010.