How it Works
The benefits of a SupaLite roof are endless! From maintaining an enjoyable temperature year-round and
preventing leaks to creating an extra, usable room and adding value to your home - just to name a few.
But what exactly goes into a SupaLite roof that makes it so amazing?
An unrivalled roof replacement solution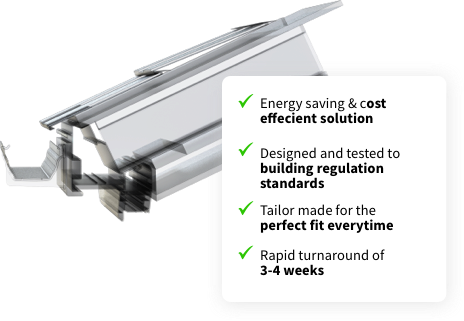 Structural aluminium eaves beam
Choice of tile / slate finishes
11mm timber board covered by breathable membrane
PVC fascia and soffit
Window frame
62mm insulated plasterboard
The SupaLite roof uses a lightweight, aluminium frame, 185mm of rigid insulation, a waterproof membrane and sturdy tiles to create a resilient conservatory that can withstand any weather! Our roof system has undergone testing to ensure the roof is compliant with UK building Regulations.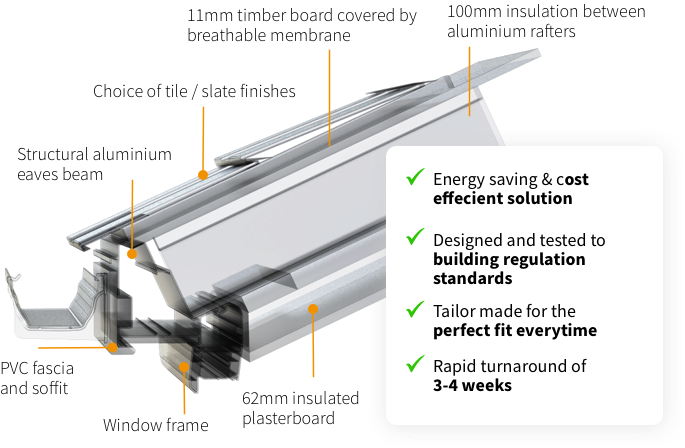 Designed to fit around you…
Every SupaLite roof is tailor made for each individual conservatory, ensuring a perfect fit to every size and configuration of roof.
Victorian

Victorian 5 Bay

Victorian Wide Front

P-Shape

Edwardian

Edwardian Double Hip

Lean Too

Gable
How we install your new tiled roof


How we install your new tiled roof
The process of replacing your polycarbonate or glass roof with a lightweight, tiled alternative is a job for our professionally trained installers. Typically, it would take 3 - 4 days to install a SupaLite conservatory roof for a standard sized 4m x 4m Edwardian style conservatory, but this can vary depending on the style of roof you choose.
Watch our video guide that demonstrates how we install your new roof and how each component fits together in detail.
Tiles and finishes to suit your style
Choose from our range of tiles and optional extras to give your conservatory or orangery a quality finish that complements your home and lifestyle.
Extralight Tiles
A unique high-performance textured roof tile with exceptional durability - available in a range of colours.

Charcoal

Ember

Walnut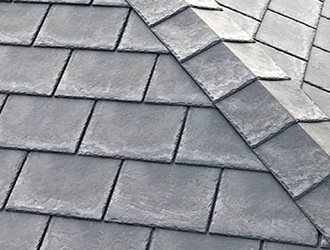 Tapco Slate
Low water absorption and mould resistant - slate will look stunning on your conservatory roof, adding a rustic charm.

Chestnut Brown

Brick Red

Pewter Grey
Stone Black

Plum
Extralight Tiles

A new and unique high performance textured roof tile with exceptional durability and available in a range of UK engineered colours.

Charcoal

Ember

Walnut

Tapco Slate

Authentic surfaces and edges, Tapco Slate will look stunning on your conservatory roof and highlight the handsome character of slate.

Chestnut Brown

Brick Red

Pewter Grey

Stone Black

Plum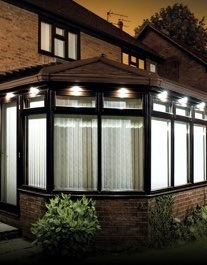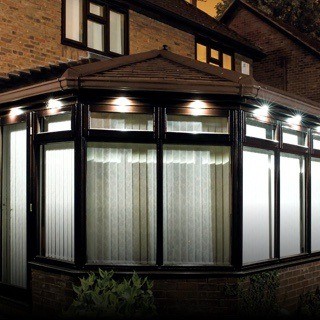 Exterior & Interior Lights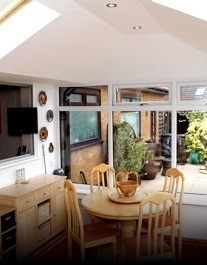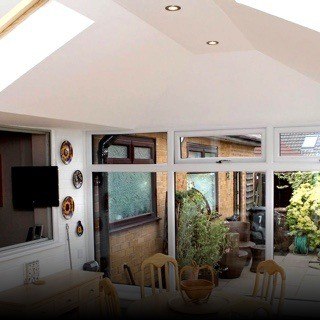 Vaulted Ceilings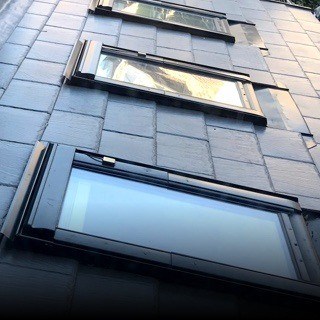 Vents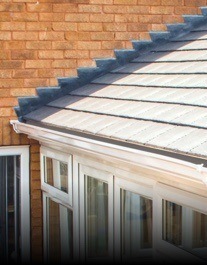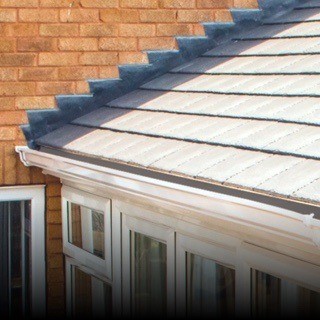 External Flashings