We've been a very busy bunch here at SupaLite HQ, what with new products, new team members and our recent charity football tournament, amongst other things…
SkyElevate
SkyElevate is SupaLite's stunning new product. Compatible with our flat orangery roofs, the lantern is beautifully designed, with clean lines and a quality finish. The slim sightlines and sleek transition of roof bars allow maximum natural light into your orangery, and the lantern is overall a gorgeous addition. Please don't hesitate to get in touch for more information!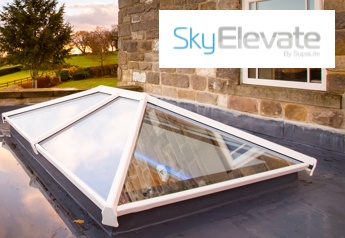 Expanding the SupaLite team
Due to our continued growth, we are thrilled to have welcomed an entire new SupaLite vehicle fleet, along with three new members of staff to the team…
Wes Clarkson – Commercial Manager
Katie Pratley – Sales and Marketing Administrator
John Woodruff – Quote and Order Processor
New presentation vehicle
We also have a new presentation vehicle for exhibitions. The clever vehicle makes product presentation and training easy, and is well equipped for all marketing requirements. We're looking forward to showing it off this year!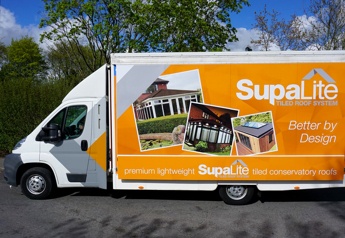 Fantastic fundraising

Another highlight of 2019 so far was the SupaLite Cash for Kids Charity Shield Football Tournament in March, organised by our Finance Director, Nina Colquhoun. Several local businesses and organisations took part in the five-a-side competition, and a great day was had by all. £771 was raised from the raffle tickets alone for a brilliant cause. Nina also successfully conquered the London Marathon on 28th April for the second phase of her fundraising and has surpassed fundraising target! Huge congratulations to Nina and also to Glass Times, who were the triumphant winners of the tournament. (It's not too late to make a donation for Cash for Kids – you can do so here.)
All in all, the first quarter of 2019 has been eventful and successful here at SupaLite, and we're looking forward to seeing what's in store for the rest of the year… watch this space!