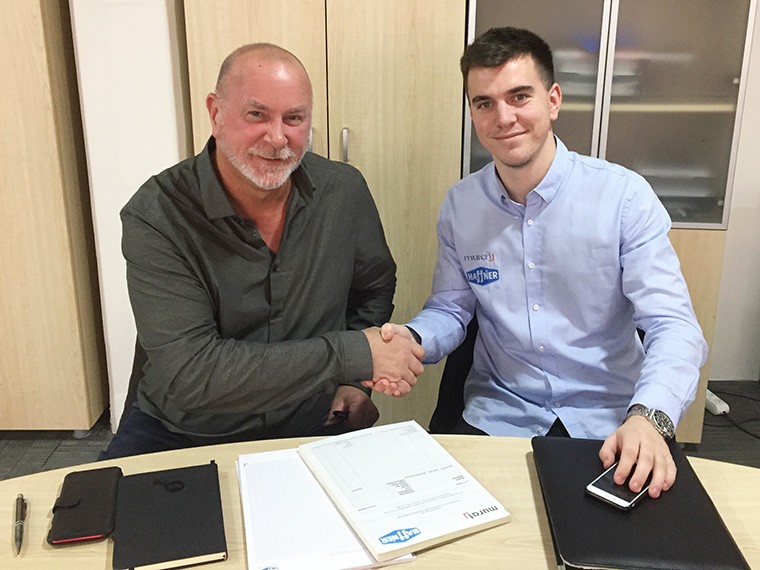 SupaLite Tiled Roof Systems Ltd invests over £500,000 in a pair of new Saw Centres.
SupaLite Tiled Roof Systems Ltd Managing Director Dave Watters (pictured left) signs off the first order for one of two new Saw Centres with Matt Thomas (pictured right) of Haffner Murat Ltd.
Delivery for the first saw is due early March 2018, with the second Saw Centre due the middle of next year.
David Watters Says
"This investment of over £500,000 will take SupaLite to the next level in their manufacturing growth program".
The first machine will take SupaLite's Preston factory production capacity up to around 50 roofs per day, or 250 roofs per week. The second machine, due 3 months later, will see capacity in excess of 500 roofs per week.