New products and new services as SupaLite pushes to increase its network.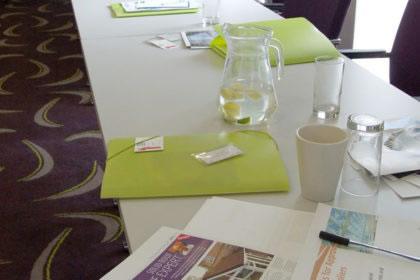 Supalite is looking to increase the size of its network for both fabricators and installers and is using the launch of new products and services to support this drive.
Existing SupaLite fabricators attending the company's second annual conference we are able to take away information about a wide range of new products which are ready for launch to help them access even wider areas of the tiled roof market, and the latest techniques for successfully generating more leads. Installers will be invited to a series of conferences throughout the UK during the autumn.
Following on from the FIT Show where they introduced a number of new product concepts to the industry Supalite formally launched the range to their fabricator network with full demonstrations, sample displays, and marketing material.
This was supported further by information about the best and latest techniques for lead generation, and information about their latest manufacturing software developments to optimise production.
Operations Director Steve Hacking welcomed the Supalite fabricators to the event hosted jointly at a nearby hotel and then later in the day at their distribution facility where they saw first-hand the new products available to them.
He also laid out the long term strategy of how Supalite is going to support their fabricators to grow in the burgeoning market.
"It is our intention to increase our overall network to ensure that Supalite is the most well-known brand at a consumer level. We are very clear that our fabricators and our installers should have dedicated areas so that we can support them very specifically and on a local level, but the wider the network we have without compromising this principle, the greater the chances are that Supalite will be the true market leader and all our customers – existing and new – will benefit".
"We will be pushing hard to grow our network over the next 12 months and are putting a wide range of benefits into place to support those who join us. We are really committed to ensuring that our fabricators and our installers have the means to grow".
Among the new products launched was the MonoRoof – a part glazed, part lean-to roof which creates light and is an appealing modern roof space. It is highly insulated for winter, and cooler for summer days and is available for use with ExtraLight tiles or a seamless aluminium both with a 12.5-degree pitch.
Steve also announced that the Supalite Orangery Roof was available for fabricators to manufacture directly after a successful trial period of being manufactured in-house, and further product development.