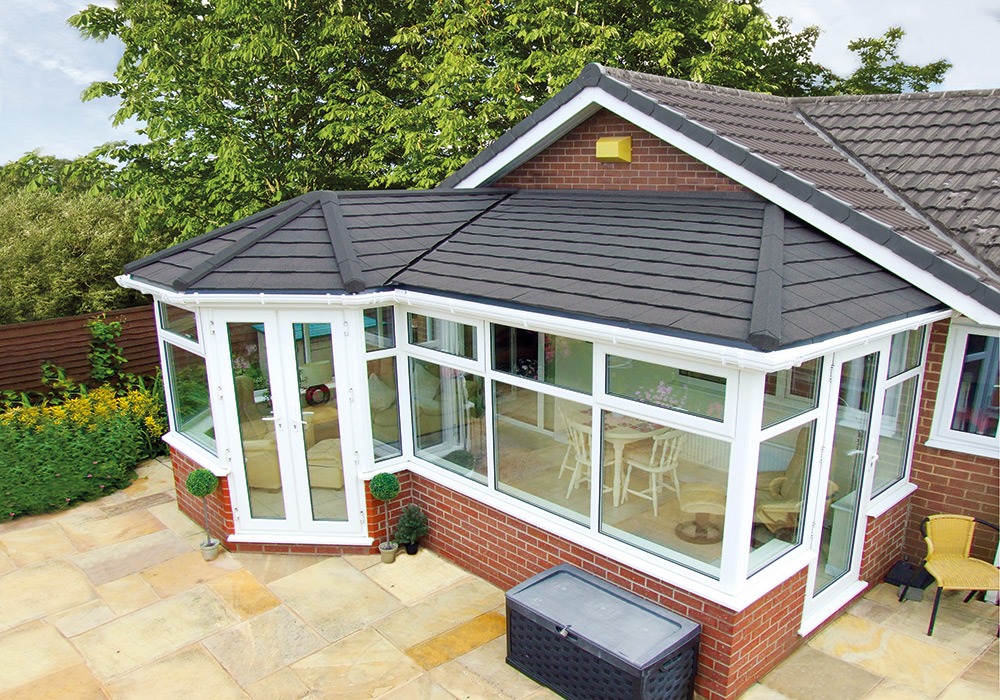 SupaLite, the Preston based designer and manufacturer of solid tiled conservatory roofs is setting all new standards which consumers looking to replace their existing roofs can benefit from.
Replacing an existing conservatory roof with a new solid tiled roof creates an all year-round living space – not too hot in summer or too cold in winter, in fact the complete opposite.
Operations Director for Supalite Steve Hacking explains further:
Solid tiled conservatory roofs are a relatively modern concept but they are becoming very popular very quickly.
"They look fantastic, being available in a range of tile colours, and really transform the appearance of an existing conservatory both outside and inside, where the clever design creates a fantastic vaulted ceiling".
"But the really big attraction of course is that with their super-insulated design solid tiled roofs quite literally create an all year-round living environment for home-owners. Most people who have a conservatory claim that they are generally too hot to sit in the summer, and too cold to sit in in the winter. When you replace an existing glass or polycarbonate roof with a new Supalite solid tiled roof the opposite becomes the case – they are cool in the summer and warm in the winter".
"Home-owners who have made an investment in a conservatory can now really enjoy them for the first time all the time. It is a great way to transform a living space which is often unused for much of the year"
Homeowners in the area who have been quick to take up the opportunity to have a Supalite roof fitted are really seeing the benefits. Steve again "We get lots of comments from customers about how their conservatory has had a new lease of life and about how much enjoyment they are now getting from an area of their home which had often gone unused".
It is great to hear – these new solid tiled roofs really are among the best products in the home improvement market and make an outstanding difference to any property.
"They are available to fit any shape or size of existing conservatory and for those who want to build a conservatory or indeed an orangery for the first time we can generally make them to a home-owners specific requirements".
"They are also available in a wide range of tile colours designed to match traditional British roofing options making the whole house look complete".
The market for solid tiled roofs is growing all the time and given the incredible transformation it makes to a home-owners existing conservatory it is little wonder. Supalite is one of the country's leading suppliers of solid tiled roofs and it is great that their products have been developed right here in the heart of the region.