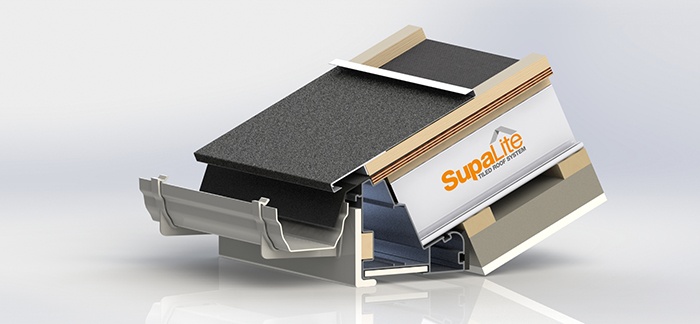 It is always great to receive positive feedback for the SupaLite roof from both our customers and the homeowners.
We are grateful for all feedback, be it good, or not so. This way, it helps us to understand the challenges that our installing companies come across on a daily basis and allows us to refine a product that we want everyone to love.
Here we have a piece of feedback that we received this week:
Just a bit of feedback. As you know we have now fitted both a competitors and SupaLite roof in quick succession, so they are both fresh in my mind. I'm gonna be honest, the SupaLite has a lot of positives, the fact that the insulation goes in from the outside, meaning we had insulated the roof in about 15 min, the boards went on the outside really well.

To be fair everything is very fitter friendly and very well designed. There is hardly any waste. And we were concerned that we would have to cut our own tiles, but that was fine. The quality of the ExtraLite tile feels a better quality to the competitors. I like that you supply a valley tray, so you don't have to over lead.

We had an issue with 1 of the fascia boards having a dent in it, the guys in the office were brilliant, they said get a new from a local stockist and they would credit us, which I was very impressed with.

The marketing and sales literature is awesome, and you have been great from day one, I thought it would be hard to move away from our previous supplier, but you have made it an easy transition. The fact that we can match the soffit and fascia colour to the frame colour is a massive selling point, I'm excited about being able to offer a SupaLite orangery, and new flat roof orangery with a lantern is a stroke of genius, and can't wait to get one in the showroom and start selling them.

As with everything, nothing is perfect though, so unfortunately there are some negatives, but not many, we did have to buy quite a few extra screws, as there wasn't enough in the packs, but seemed to be loads of rafter bolts spare, we were missing the screws that held the ring beam together, but we feel that if the roofs were supplied with expanding tape, to attach to the hip battens then it be close to the perfect roof.

So in summary, very fitter friendly roof, with a few tweaks to the extras it could be the perfect package. Literature and showroom support is second to none and I'm excited about the future working partnership between ourselves and SupaLite.