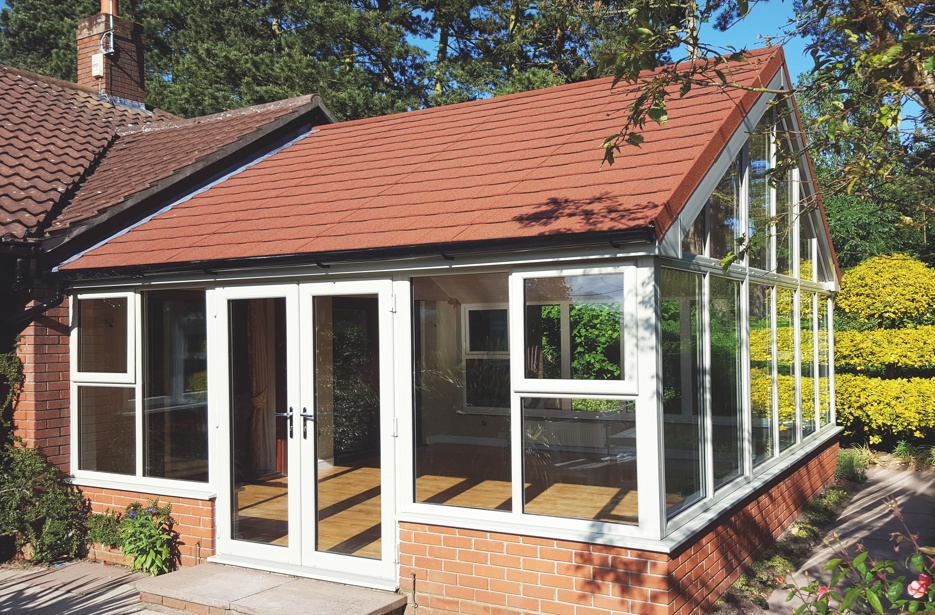 Supalite – manufacturer of tiled roof systems offers so much more than just the roof itself.
In every sense Supalite is a roofing system and this is borne out of the drive and the philosophy of the company itself to offer their customers the maximum number of selling opportunities. Operations Director Steve Hacking takes up the story.
Innovation is at the core of our philosophy as a business – we are always looking at what is coming next and always try to ensure that our offering meets fully with the demands of the market.
For us, growing as we have done over the past few years in a fledgling market the need to constantly be moving our product offering is paramount – as the technical demands from the industry change we need to be able and willing to go with them.
But more than this we want to be the ones dictating the pace of change; leading the field – the ones who are bringing new ideas to market to support the development and growth of the solid tiled roof sector.
Our range is already extensive with everything from what you might call a standard roof offering through to an orangery and our 'SkyVista' pitched PVCu skylight roof – as well as others. But we are also bringing many other complementary products to market.
We recently launched our new 'Mono-Roof', a lean-to roof system which embraces all of the luxuries of an orangery with the superior insulating benefits of our established and trusted lightweight replacement roof. The roof is part glazed and part tiled and offers the same opportunity for the customer to enjoy all year round benefits.
We have also recently launched our exclusive new range of ExtraLight tiles – high performing and colour matched to UK building designs with Ember, Walnut, and Charcoal options. We are delighted to be able to offer them; we know they are products which will really enhance the Supalite system and will be appealing to our customer base.
And albeit we are just approaching the half way point of the year our third new product launch is 'ThermaBlind' – a new and revolutionary remote controlled ceiling panel. The ceiling panel offers the perfect solution for customers who want to address the problems of temperature control within their orangery or conservatory and also enables them to decide exactly how much natural light they want coming through at any one time. The system is operated simply by a remote controlled key fob; it comes in bespoke manufactured sizes; and requires no planning permission or building regulations approval.
Adding these products to our range makes me realise when I look back at what our offering was just a couple of years ago the difference is dramatic.
The market has really continued to flourish and we have maintained our position as one of the leading suppliers in to it. It is a position we intend to retain and indeed enhance, but we can only do this through continuing to innovate great new products – and by continuing to offer a service and support package which is better than that of our competition.
We won't stop developing our product offering or our service offering anytime soon – in our opinion the demand for solid roofs is going to continue to grow and we intend to play a leading role in driving that growth.