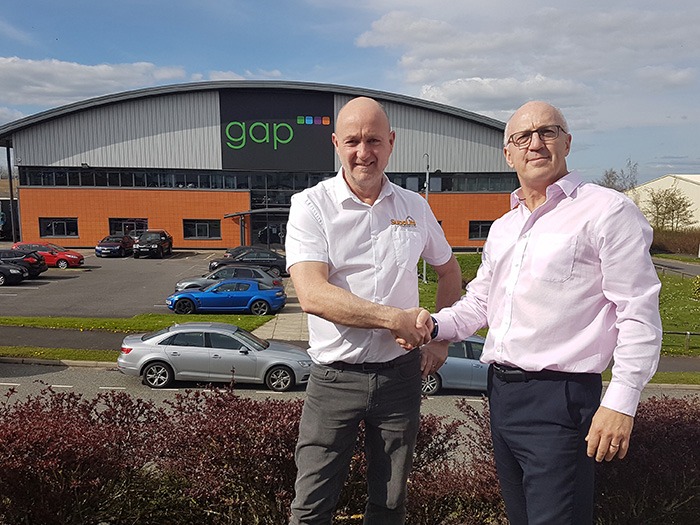 Paul Sowerby, Sales Director at GAP Ltd pictured with Steve Hacking, Operations Director at SupaLite, sealing the agreement to supply SupaLite Tiled Roof System through their network of over 100 GAP branches.
Our number one priority at GAP is to give you a competitive edge through the supply of leading industry brands – with low maintenance, easy to fit products at low trade prices. And so, we're are always on the lookout for the next big thing, which leads us to the SupaLite Tiled Conservatory Roof System.
SupaLite changes the classic conservatory features. No longer is the conservatory subject to extreme cold and heat variation during the different seasons – the roof offers much higher levels of insulation and keeps the conservatory quiet in all weather conditions. It comes with a 10 year roof guarantee and a 50 year ExtraLight tile life expectancy.
"These are exciting times for both ourselves and GAP as the lightweight solid roof market continues to expand" says Steve Hacking, Operations Director at SupaLite.
If you want to talk to a member of staff about the SupaLite Tiled Roof System, don't hesitate to contact the GAP sales team on 01254 682 888 or email [email protected].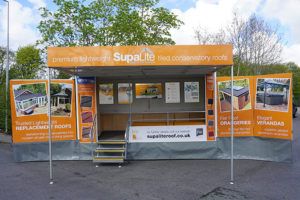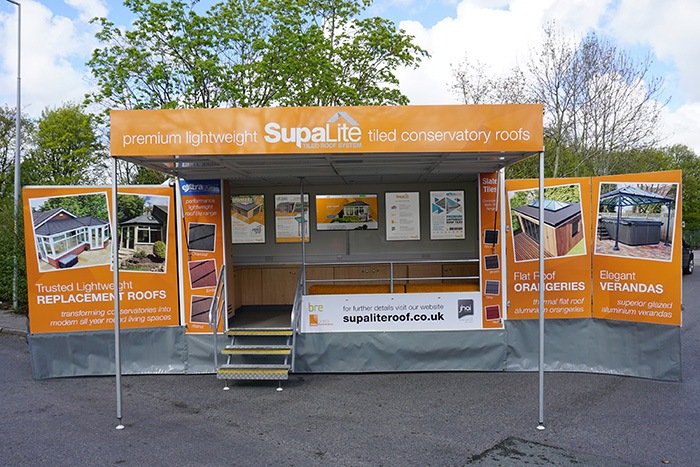 The team at SupaLite are keen to show and demonstrate our extensive range of performance products. New for the Summer of 2018 we have our SupaLite Roadshow Display Vehicle which will be out visiting various shows, events & companies around the UK.
We will be travelling around all areas of the UK and would be thrilled if you could come and see us at an event near you. We will be updating the event list on our website www.supaliteroof.co.uk regularly, so please keep an eye out for SupaLite in your town.