Andrew Cutler, former employee here at SupaLite, is embarking on an epic European road trip this November to raise money for Wythenshawe Hospital Transplant Fund. The charity, known as New Start, provides vital financial assistance to the heart and lung transplantation programme and for future clinical developments. Wythenshawe Hospital transplant service covers the whole of the North West, a region with over six million inhabitants.
Andrew himself had a lifesaving operation just 12 months ago, where he received a left ventricular assist device (LVAD). Along with raising money for a great cause, Andrew hopes that the trip will show patients that they can live fulfilling and relatively normal lives post-operation. During his journey, Andrew will be filming a promotional video about driving with a LVAD heart pump, and it is set to be a great watch, as he isn't doing the trip by halves…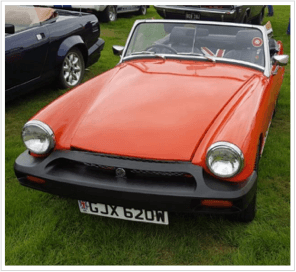 In his tiny, beloved, 39-year-old MG midget, Andrew will be driving all the way to Germany, where he will do a lap of the famous Nürburgring track. Andrew will then head to Switzerland, where he will navigate some tricky mountain passes… a road trip to rival those by Top Gear!
You can support Andrew by donating on his Virgin Money Giving page – every donation helps to drive Andrew towards his goal of £500. If your company would like to get involved, Andrew will be featuring company logos on his MG for the duration of the trip (they will also be featured in the promotional video), in exchange for a pledge.
If you are unable to donate, sharing Andrew's Virgin Money giving page on social media is an easy way to help the cause, and would be greatly appreciated.
Safe travels, Andrew!