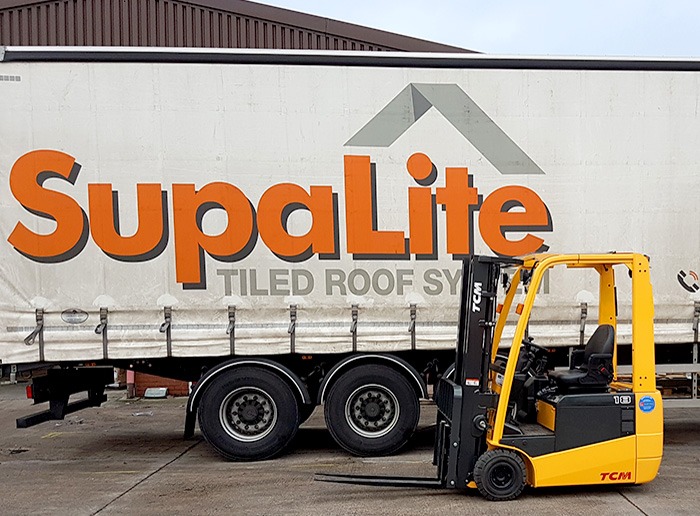 A huge part of the SupaLite business model is to constantly keep abreast of advances in technology, best working practices and the environment.
Our modern warehousing facilities are currently benefiting from a switch to all electric forklifts. Working with our Forklift truck provider, Carrylift, and listening to our requirements, they helped us pick a truck which would meet the requirements of our busy factory and warehouse. We decided to purchase a TCM FTB 18 electric Forklift truck in eye catching and health & safety yellow.
The truck will be more reliable and cheaper to run the equivalent gas powdered one but another important factor for SupaLite was the environmental benefits with no emission being emitted inside our factory and out.
These new forklifts are our now preferred choice due to their:-
• Reduced fuel costs
• Lower maintenance requirements
• Fewer moving parts
• Increased performance
• Greater productivity
• Extended lifespan
• Zero emissions
• Quieter operating environment
• Smaller design
• Lower centre of gravity