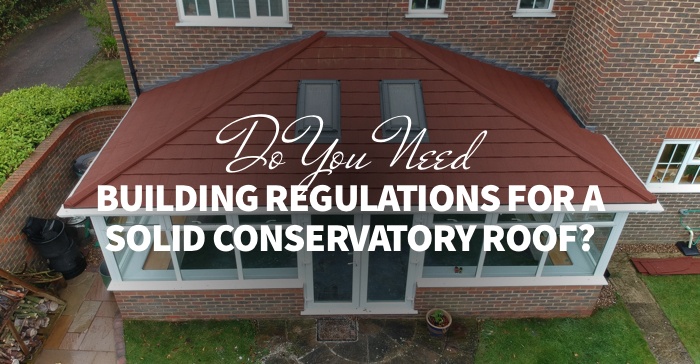 Suppose you're considering adding a tiled roof to your conservatory to make and extra living space or add value to your home, well done! It's a much cheaper option than getting an extension and turns unused rooms into functional areas.
However, we have to be transparent; it isn't as simple as ringing a firm up and asking them to come and plonk a roof on the conservatory for you. Although this does happen – we'll have more on that later.
Do You Need Building Regulations to Replace a Conservatory Roof?

It's one of the most common questions, and we must distinguish what is meant by 'building regulations'. When we're building or adapting buildings, two phrases crop up – planning permission and building regulations.
Planning permission relates to the development of a building or structure. So, if you're planning on building an extension – how will that impact the environment? How will it affect your neighbours? Are there any problems with the land or site that you should consider?
Building regulations set the standards for health and safety and apply to both new structures and any changes to an existing structure. Building regulations cover design, construction, fuel and power requirements and disabled access.
Let's say you're planning on building an extension – you'd need planning permission to ensure you can build the extension and it would have to follow building regulations.
If your conservatory already exists, you don't need planning permission because you aren't building anything. However, you do need to ensure your roof complies with building regulations. So yes, you need to consider building regulations on a conservatory, as well as any other adaptation to your home.
Why Bother With Building Regs?

Not everyone chooses to get building regulations for their conservatory roof, and prefer what we call wrap over roofs.
You should also be aware of the potential dangers of hiring a cowboy builder or looking for a quick fix in the shape of a 'wrap over roof'. If you hear a builder mention this term, run in the opposite direction.
If you hire someone and you notice that the fitter isn't removing your old roof, ask the question of why he isn't removing it.
The Dangers of Wrapover Roofs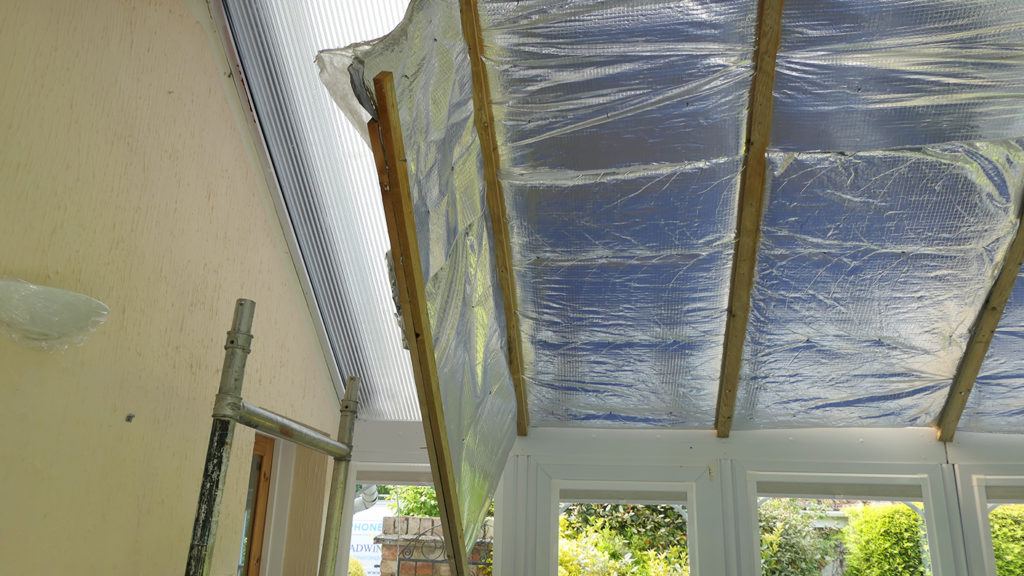 Replacement tiled roofs for conservatories are a reasonably new product. As such, there's a limit to the amount of information available to homeowners looking to replace their existing conservatory roof with a new tiled roof.
You need to be aware that there are product types in the market which don't meet the necessary criteria – Steve Hacking, SupaLite Operations Director
We are talking about 'wrap-over' roofs – where an installer will wrap a new tiled roof over an existing conservatory roof installation. They look for all the world as good as a full replacement, but there are inherent potential faults in the installation from day one.
Wrapover Roofs Add to the Weight of the Structure
The original conservatory will carry a certain weight-loading for the roof. A 'wrap-over' roof installation adds to that weight – the conservatory has two roofs, and it was never designed to withstand that weight from a structural point of view.
Fitting a new roof on top of an existing structure is fraught with danger and is the roof solution most likely to cause over-stressing of the existing walls and in extreme circumstances can lead them to collapse.
Under Building Regulation guidelines all solid replacement roofs need approval from the appropriate council authorities, and this entails the provision of structural calculations to ensure that the new roof takes into the account the strength of the original conservatory.
SupaLite Spreading the Message

Suppliers such as ourselves must help to get the message out to home-owners who are considering going down this route. It's not about Supalite – it's about you, and using an independent third party home-owner leaflet to provide the information gives it total credibility.
What Are the Consequences of Ignoring Building Regulations?

As we've discussed, your conservatory could see considerable damage, but there are other consequences.
If you don't amend the installer's errors, they could end up in a magistrates court under sections 35 and 35A of the Building Act 1984 – and prosecution could happen up to two years after installation.
Alternatively, the local authority may issue an enforcement notice which requires alterations to any work. If you don't arrange the modifications, the authority has the power to do the work themselves and chase the costs from the owner. This is why it's imperative you get a Building Control Certificate.
There's also the sale price of the house to consider, if you do not stick to building regulations this would be likely to show up on a local authority search damage your chances of a sale or a sale at the price you were expecting.

How Do I Ensure My Conservatory Roof is Safe & Efficient?

The best way to ensure your roof is safe and efficient is to work with a certified manufacturer (SupaLite), a registered building regulations inspector and one of SupaLite's registered installers. That way, you know you're getting a legitimate service from the start of the process right the way to the end, there's no room for error. Whatever you do, don't engage with a fitter who doesn't have any of the right qualifications and wants to install a roof in top of your old one.
If you want to learn more about how we can help you with your application for a building control certificate, give us a call on 01772 828060, email us at [email protected] or hit the quote button below and fill out your details.