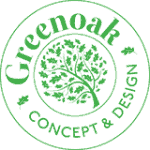 Greenoak Concept & Design
Registered Installer ID 1062
Get a Quote From Us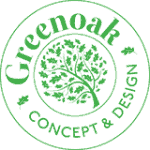 Our Recent Work
Greenoak Concept & Design
Greenoak Concept & Design Ltd is a rapidly growing as one of the area's most reliable and professional home improvement company based in Westcliff-on-Sea, covering all Essex areas making us one of the most recommended.
Why are Greenoak Concept & Design Different?
When you choose Greenoak Concept & Design, you choose a completely bespoke and comprehensive service delivered by a team of experts who work with you at every stage of the improvement to make your dreams a reality.
Greenoak Concept and Design is proud to be only a hand full of preferred and approved registered installers of the highly acclaimed SupaLite Tiled roofing system. Say goodbye to the painful glare from the sun and loud noise from the rain or wildlife. Yet all the things you love about your conservatory will remain – our conservatory refurbishments tiled systems can be fitted within days on to your existing windows and doors if in good working order and come fully complete with LED spot lights and plaster finish.