Consider installing a solid tiled conservatory roof.
While you may be tempted just to pull the conservatory down and create a brick built extension, there is a much simpler and more affordable way to make the most of that conservatory space, without demolition work or architects, and that's simply to change the roof of your existing conservatory from glass or polycarbonate to a SupaLite conservatory tiled roof system.
The problem with clear roof surfaces like glass is that they're not particularly well known for their insulation properties. In fact, there's no insulation at all. In the summer, the heat comes in and can't get out. In the winter, the heat escapes, and leaves you with an icy cold room. A solid roof like the sort you'd get with a SupaLite tiled roof system behaves more like the tiled roof of your house, keeping the conservatory space at a comfortable and consistent temperature all year round.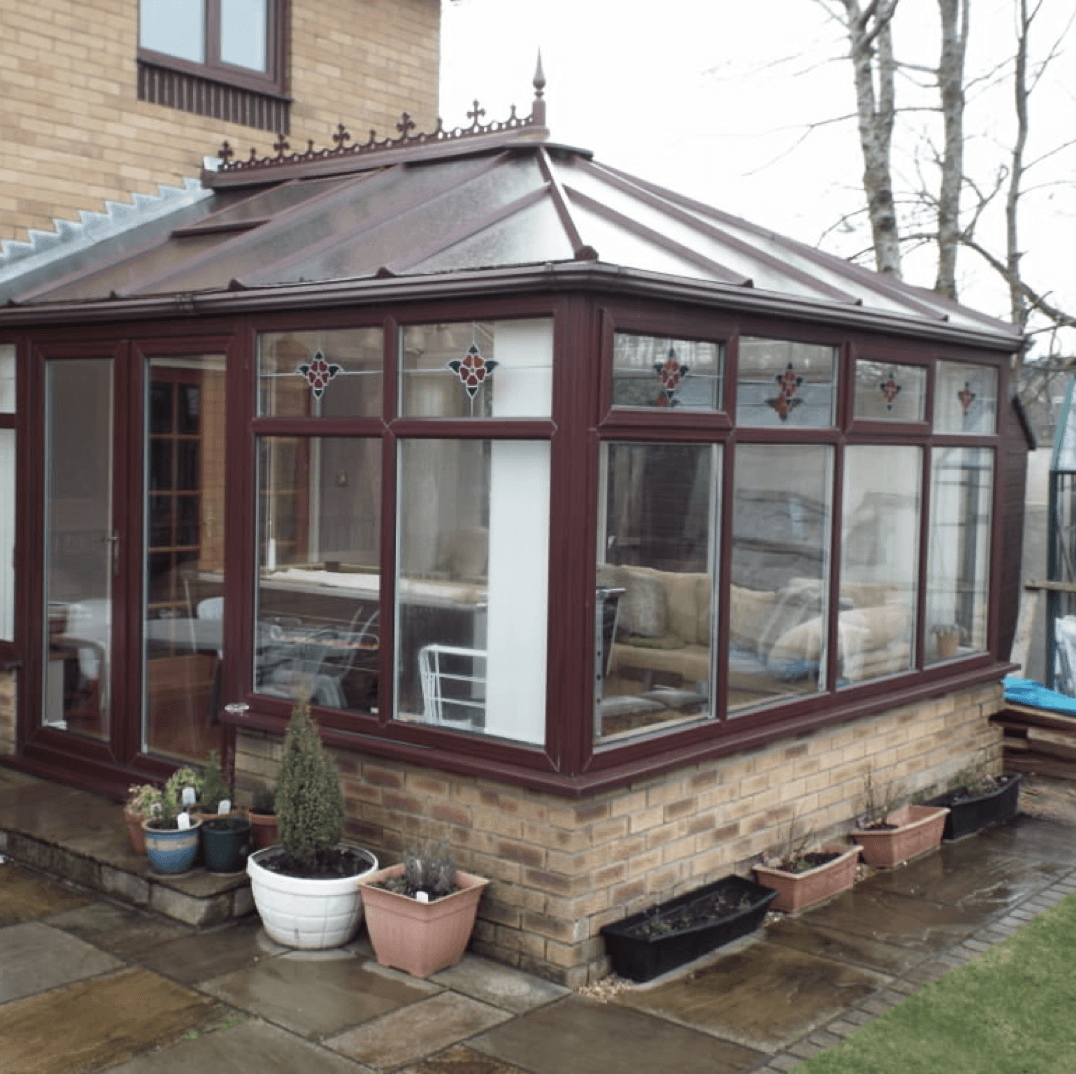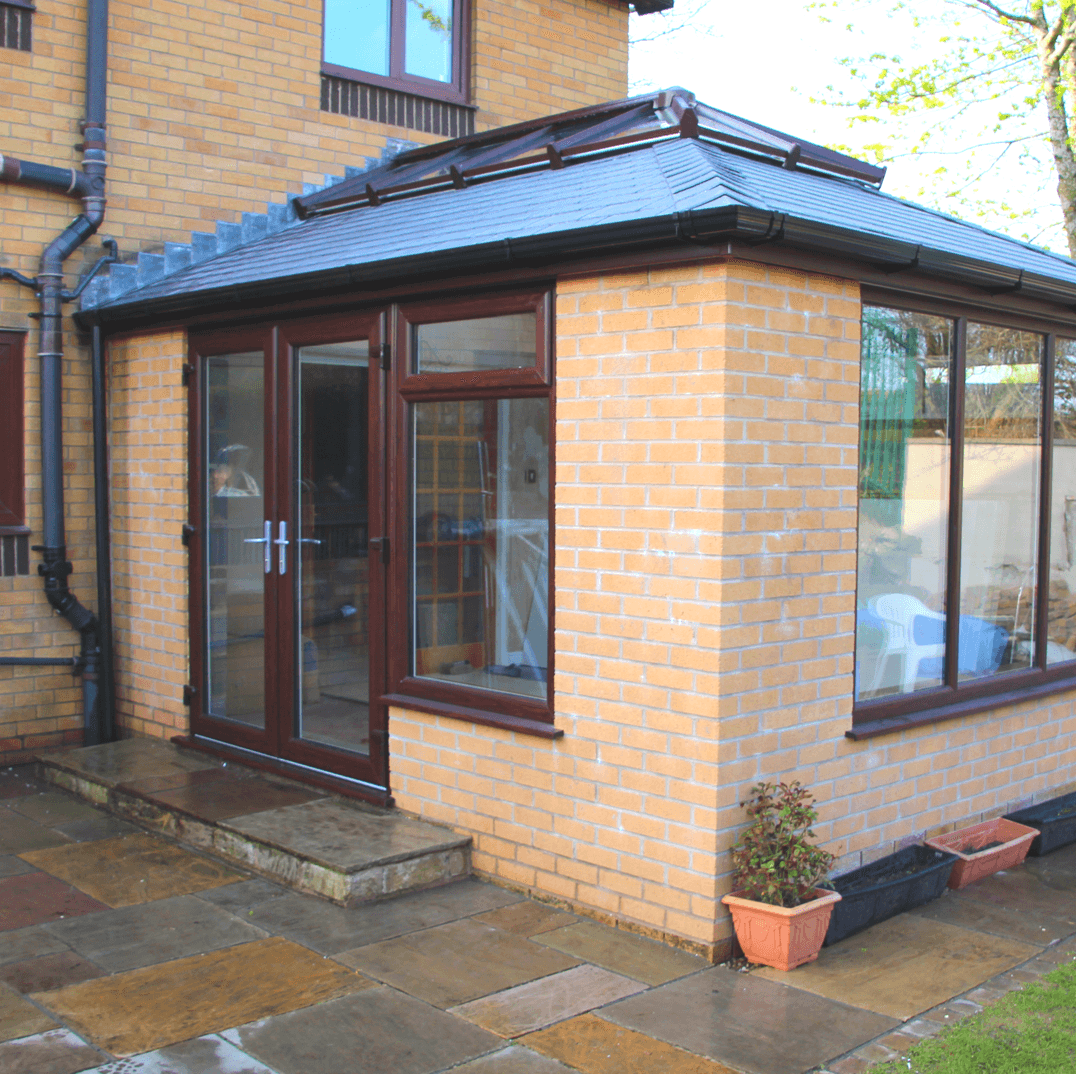 How does it work?
With a SupaLite solid tiled conservatory roof, we leave the main body of your conservatory as it is. Our focus is on the roof, and every SupaLite roof will be tailor-made to fit your conservatory. We start the installation by removing the old roof, which is usually a single layer of glass or polycarbonate, and then we construct a new tiled roof, in the same way a new build house has its roof built, with battens, insulation, and tiles. SupaLite's tiles are incredibly durable, and have been tested in some of the most extreme locations, from the coldest parts of Canada to the hottest parts of Australia. Our ten year guarantee on every SupaLite roof gives you the peace of mind that you'll be safe and secure for many years.
When the job's finished, your conservatory will look and feel like another room. You'll have a ceiling which looks the same as any other in your house. It can be plastered and painted, and you can have spotlights or pendant lights installed just as you would with a conventional plaster ceiling. Some people have initially worried that with the loss of a glass roof, their conservatory will feel a lot darker, but keeping the newly plastered ceiling painted white allows light to be reflected around the room, keeping it airy and bright.
Fall in love with your conservatory again with our state of the art, solid tiled conservatory roofs.
Anyone with an existing conservatory can tell you that it's a bit of a double-edged sword. It gives you that extra space which every household seems to need, whether that's as a playroom, a dining room, or just a garden room where you can watch the children play, or the birds feeding.
However, conservatories have had very little updates to their roof design since their introduction, and remain vulnerable to issues like leaks, particularly as they age. The most common complaint is that their lack of insulation means that for half the year, you really can't set foot inside them. They're either far too hot, or far too cold. It's a real waste of the extra space they were meant to give you.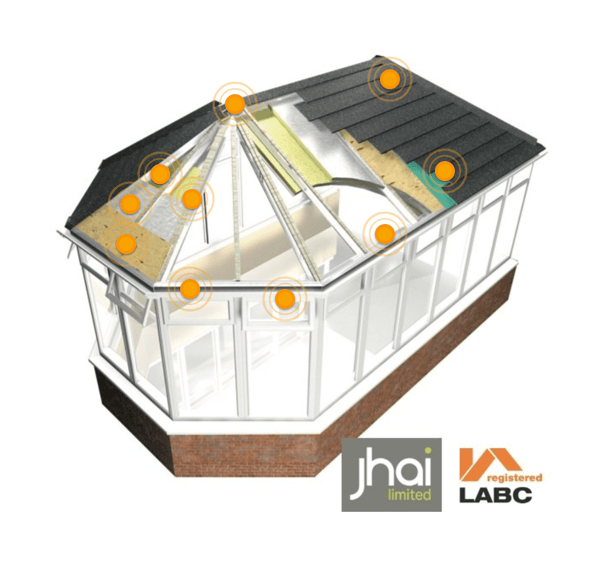 Enjoy beautiful, all year round living.
Browse the homes we've transformed using our SupaLite roof system.
Add the finishing touches
Create a look that you'll love with our optional extras for your SupaLite solid tiled conservatory roof,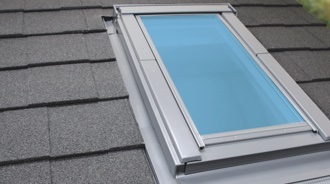 Roof Vents
A bright room can make a small room seem much more spacious and airy. Our roof vent windows will increase and maximise natural light.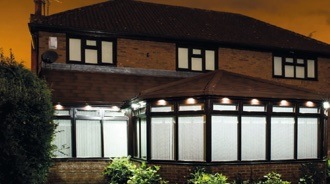 Internal & External Lighting
Light up your roof with a choice of internal and external lighting.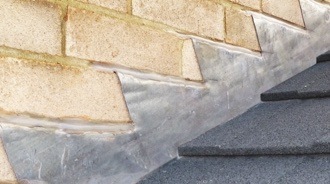 External Flashings
Flashing ensures good drainage away from the window and provides extra protection from the elements.
Download our SupaLite info packs and learn more about SupaLite conservatory roofs.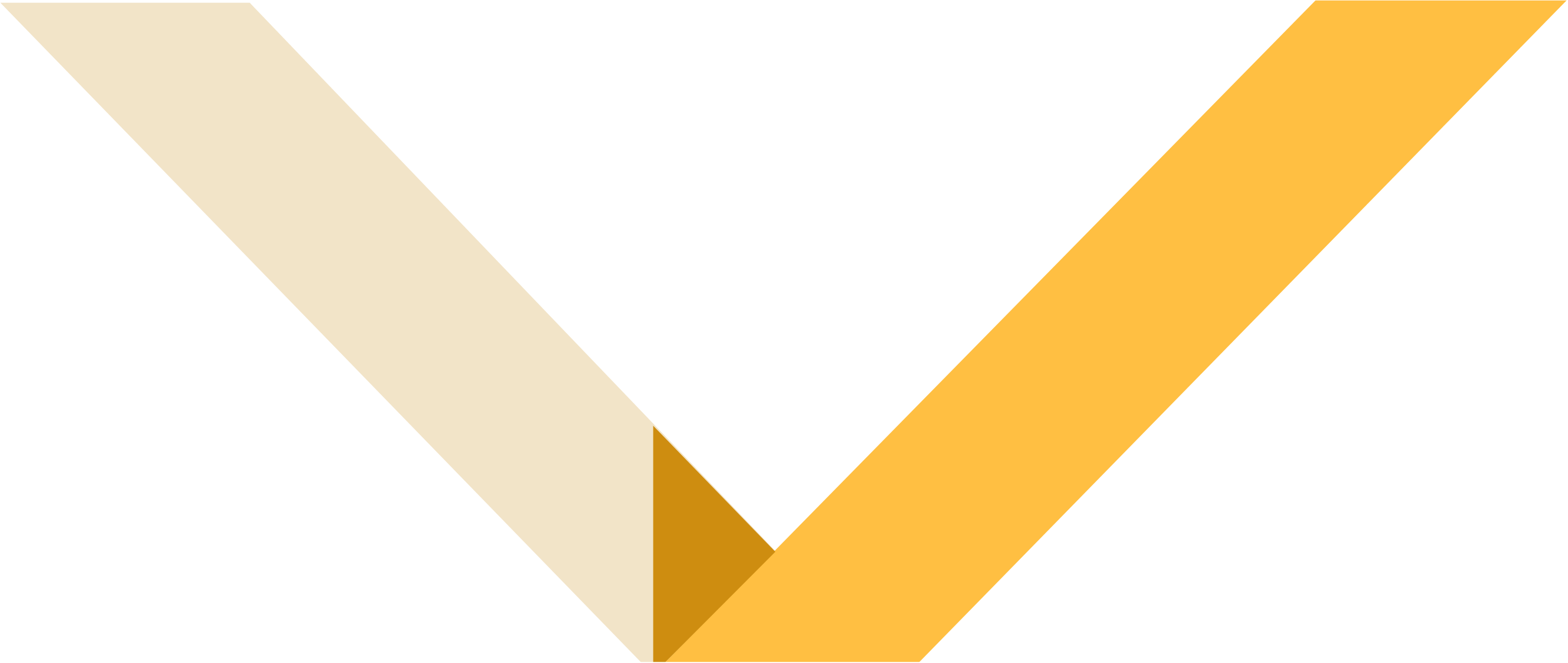 Your questions - answered
Got a burning question? Want to find out more about our SupaLite roof systems? You'll find all the answers to your questions below...
Enjoy your conservatory all year round, thanks to SupaLite's tiled roof system. It looks great, adds value, and gives you back that space you need.
Simply contact us today to find out more on 01772 828060.