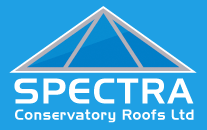 Spectra Conservatory Roofs
Registered Installer ID 1043
Get a Quote From Us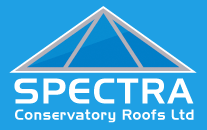 Our Recent Work
Spectra Conservatory Roofs
We pride ourselves on being one of the biggest conservatory roofing companies in the South West. We can supply a high quality conservatory roof to your own requirements and needs, and can provide presentational drawings with the aid of C.A.D technology before you buy.
Spectra is a family run business based in the South West of England Manufacturing conservatory roofs.
We can provide C.A.D drawings for presentation purposes, and base line measurements for building works.
We would welcome the opportunity to discuss our products, services and prices in more detail with you.