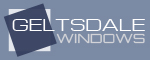 Geltsdale Windows
Registered Installer ID 1109
Get a Quote From Us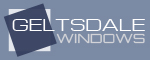 Our Recent Work
Geltsdale Windows
At Geltsdale Windows in Cumbria, we don't do standard and pride ourselves on customer service and value for money.
We only use the best materials which also offer the highest levels of energy efficiency and security.
All our products are the greenest on the market and come with unrivaled guarantees.
We have been supplying our products to the Cumbrian area for over 15 Years and therefore have a great local reputation.