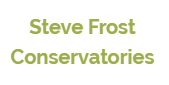 Steve Frost Conservatories
Registered Installer ID 1091
Get a Quote From Us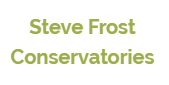 Steve Frost Conservatories
Steve Frost is a family run business, located in Willington, Derby and is owned by Steve Frost who has over 40 years' experience in providing home improvement products & services.
Choose us and throughout the work you will meet our lovely teams who will assure that all waste is kept to a minimum and will provide you with up-to-date information as the work continues.
All work carried out by us is covered by our free 10 year insurance backed guarantee.
We are extremely proud of all our feedback from customers as this is how Steve Frost Conservatories has become the company it is today.
All projects are individually priced as we always aim to personalise each build as we understand that each customer has their own individual taste and style. As we are a family run business, we do not focus on financial gains as we believe you are a customer, not a number. We ultimately focus on making your renovation an easy task that you can live in comfortably and love daily, all year round.